Literacy
During the literacy session, students will practise using the WOW word from the week in context as well as spelling it. The Family Talking Point will be presented too by form tutors.
Reading/Attendance
Years 7-10 have the following form reading books that they read in class with their form tutor using the shared reading model. A few minutes of this time may be spent discussing attendance issues.
Year 7 – Bubble Boy
Year 8 – Can you see me?
Year 9 – Ketchup Clouds
Year 10 – Pigeon English
Year 11 – various GCSE Literature texts
Personal Development and Core Values in Form Reading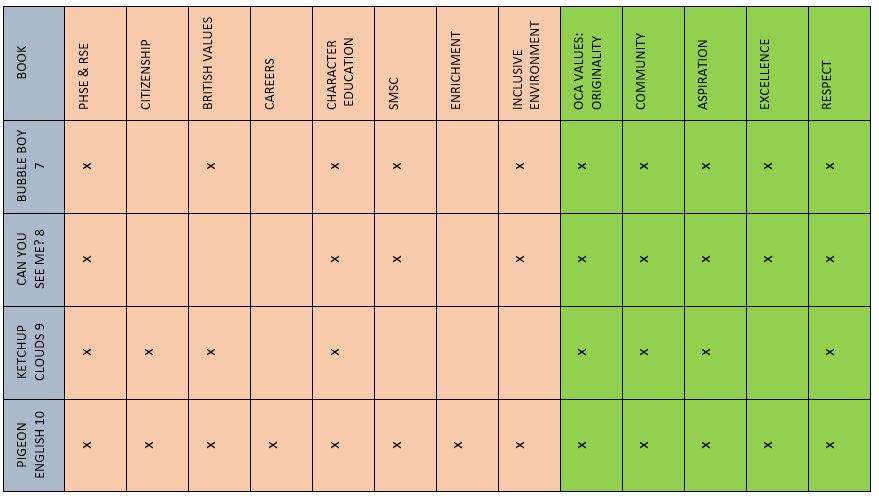 Bookshelves of reading books are available in every classroom for Years 7, 8 and 9 to read whenever possible.
Reading is high profile across the Academy and special events are celebrated, i.e. National Poetry Day and World Book Day.
The reading of authentic and challenging texts and reading aloud are part of all our students lessons, in all of their subjects, every day.
Designated Reading Weeks are in place as an opportunity for all curricular areas to give our students further opportunities for wider reading read around their subject.