Morning enrichment is delivered during form time at the start of the school by form tutors.
The timetable below outlines what is covered each day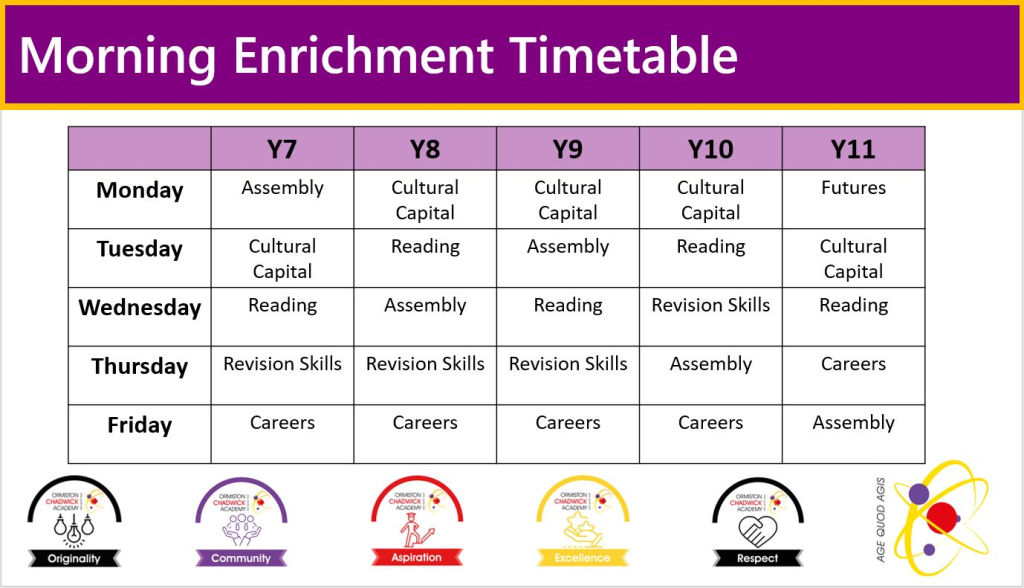 Overview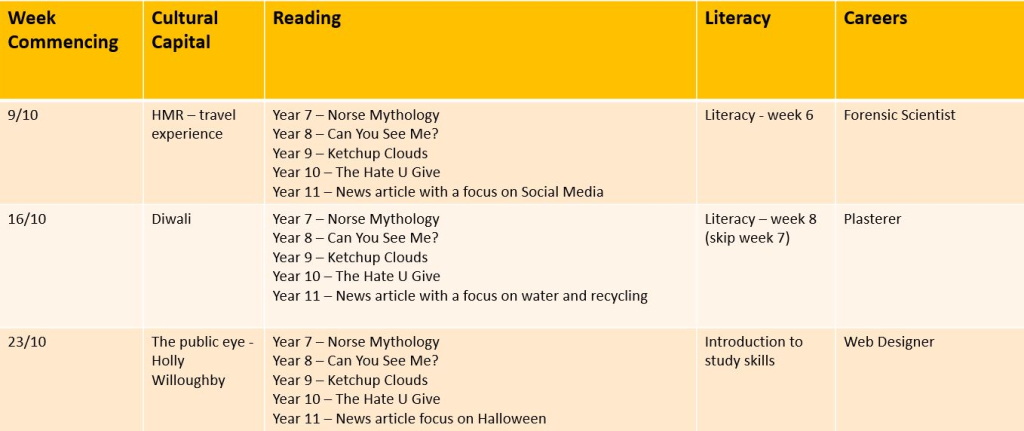 Personal Development
Through our subject, we believe in educating the whole child and are committed to nurturing personal development and creating forward thinking and responsible citizens. We are committed to ensuring that all OCA students in both KS3 and KS4 understand and respect the ever-changing multi-cultural and multi-faith nature of the community of Great Britain through study underpinned by the British values of democracy, the rule of law, individual liberty, mutual respect and tolerance. We have an exciting and thorough Personal Development curriculum that covers key elements of PSHE, RSE, Citizenship and CEIAG.